Don't just take it from us!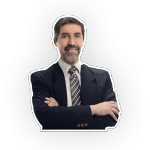 Testimonial: Tim Hyett
Ceo/Founder Hyett Associates
James has an extensive range of knowledge, skills and experiences and has the ability to create agile and creative teams that are ideal for and particular to each project.  This can make a huge difference to reducing time and cost in the early RIBA stages that can make a crucial difference to the timely completion of a project pipeline.